Friday, January 28, 2011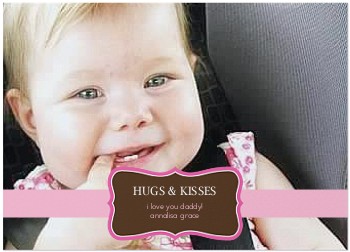 Band of Hugs Valentine's Day Card

Posted by

EmilyJeffords
at 3:03 PM
No comments:
Links to this post


Friday, January 14, 2011
Sweet little Madelyn Ansley Jeffords will be here soon!
With so many beautiful, handmade, creative items offered on Etsy, I decided to make a registry, of sorts, on there! There are so many sweet, artsy, creative, and, of course, handmade to look through... I had the hardest time compiling this collection! But, it was such fun. Our sweet baby girl, Madelyn Ansley Jeffords, is due on Feb 12th and we are excitedly awaiting and planning for her arrival.
Click on
here
to be directed to the collection on Etsy.

Posted by

EmilyJeffords
at 5:24 PM
No comments:
Links to this post


Wednesday, January 12, 2011
Happy new year!
I hope you all had a wonderful, warm, happy, and memorable holiday season! I know I sure did! We stayed in Greenville for Christmas and had a wonderful time with family from as far away as Hawaii! Then, for new years, we traveled to northern Ohio to visit my family. That was such a blast. The ironic part of our Christmas season was that it was snowy and white here in sunny South Carolina, and completely green in northern Ohio!
We're back home now, eagerly awaiting the birth of our sweet baby girl, Madelyn Ansley Jeffords. She's due one month from today: Feb 12. We can't wait to meet her!
Now, onto the good stuff...
I am offering a special discount on
my shop
! But, there's a catch! You have to become a fan of my Facebook page to get the coupon code. Sneaky right?
So, log into Facebook and do a search for Painting365, become a fan, and, voila! 25% off!
Posted by

EmilyJeffords
at 9:08 PM
No comments:
Links to this post